NRL admits crucial decisions were wrong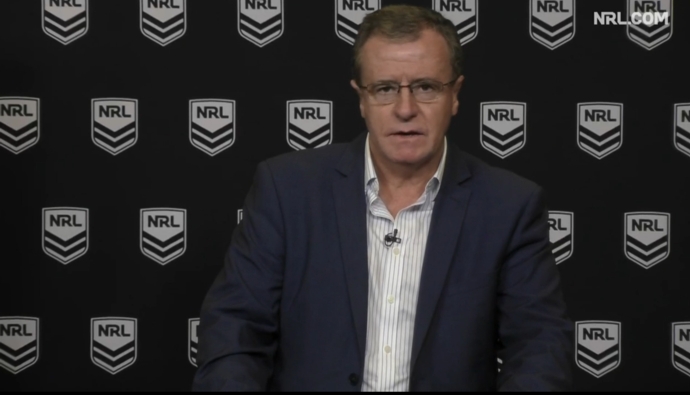 The NRL has admitted The Bunker got it wrong when it awarded Warriors winger David Fusitu'a a try in the 42nd minute of yesterday's clash with Penrith in Auckland.
Replays showed Fusitu'a had put his hand into touch before grounding the ball over the line, but The Bunker awarded the try and handed the Warriors a 16-6 lead. Penrith fought back to win 19-18.
"That was an error. In some ways… not an understandable error, but you can see why that was missed in the first instance," NRL Head of Football Graham Annesley said.
Annesley said there was enough evidence available to rule no-try.
Annesley also confirmed that Jarome Luai should not have been sent to the sin-bin for an incident involving Roger Tuivasa-Sheck early in the second half.
"Given that it's not a try-scoring situation it should not have been considered a professional foul that resulted in the sin-bin," he said.
Annesley did not indicate if the officials would suffer any penalty as a result of the embarrassing decisions.
"There's no real answer I can give you about why they are missed," he said of the Bunker's mistakes.
Annesley also confirmed that Penrith's Liam Martin returned from the sin bin too early due to "human error", with the matter under investigation.